Awesome Cheap Christmas Gift Ideas for under $10!
Find information and links below for awesome Christmas gift ideas for under $10! These are great Christmas presents that your family, friends, and others will love!
Make your Christmas gift giving a snap with these cheap Christmas gift ideas for under $10!
The Benefits of Buying Inexpensive Christmas Gifts for under $10
You probably know how quickly the costs for Christmas can add up! It seems like we have to include everyone we know on our Christmas gift lists these days! While you definitely can shorten your Christmas gift recipient list (and that may be a very good idea to help you stay on budget for Christmas), another way to be able to give to all of those you care about and want to show you remember this Christmas season is to give less expensive Christmas gifts.
Tip: Why not help to eliminate the stress of Christmas shopping and gift giving by planning for a debt-free Christmas next year (or this year!)? Also be sure to check out these 15 simple ideas for how to save money on Christmas this year!
And be sure to grab the free Christmas planner printables below to help keep you organized this Christmas season! Save money and time this holiday season!
The point here is that you can still give wonderful gifts that are from the heart without spending a ton of money. Find great ideas for easy and cheap Christmas gifts for under $10 by clicking the links in the headings  or the images below.
Tip: Pin the image above so that you can easily find later these ideas for cheap Christmas gift ideas for under $10!
30+ Cheap Christmas Gifts for under $10 That Your Favorite People Will Love!
Below are some of the best cheap Christmas gifts for under $10 that your family and others will love!
Hot cocoa in a jar is one of my very favorite DIY Christmas gifts. One thing I love about this one, besides how festive it looks, is the white chocolate chips. So delish!
Found on The Farmgirl Gabs (link is in the title above)

Another of my favorite Christmas DIY gifts is Christmas cookies in a jar. These Chocolate peppermint cookies, featured on Sally's Baking Addiction, are a great example of a fun and super budget friendly Christmas gift (link is in the title above).
Let's continue with the peppermint theme; why not?! This awesome DIY peppermint sugar scrub is perfect for the ladies on your list. And it is another super cheap Christmas gift idea for under $10.
Found on MommyMusings.com

OK, I admit I may have a slight obsession with peppermint. <3 But it is just so perfect for the holidays! You can find lots of great ideas for peppermint bath bombs at the link above. One of my favorites is the one pictured here:
Or if you want to keep the DIY possibilities going, this awesome homemade holiday bath bomb from Fleece Fun is a great option.
These candy cane bath bombs are another great option (and a fun science project for the kids, if you want to enlist their help!).
Here is one more fun bath bomb cheap Christmas gift idea; this one is from IHeartNaptime.net.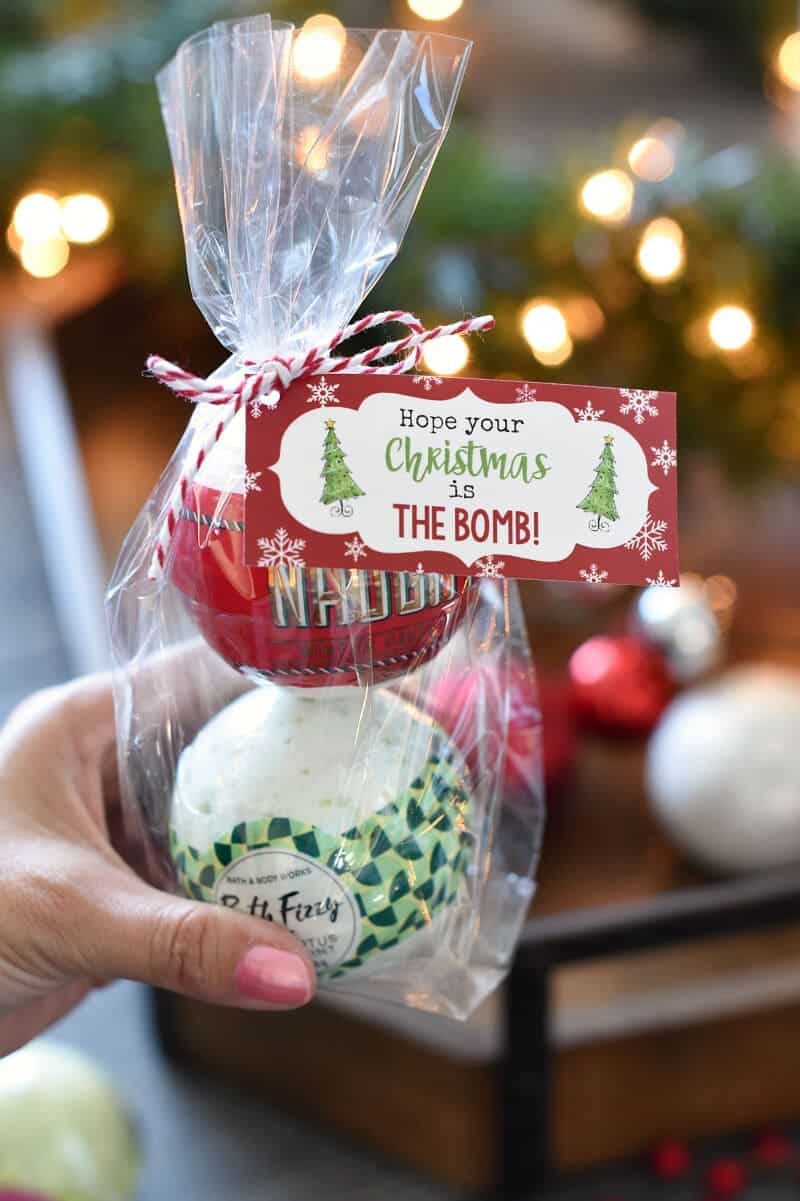 This Spa in a Jar from TheGunnySack.com is another great inexpensive DIY Christmas gift idea for the favorite women on your list.
This is another great cookie mix gift idea, from CelebratingSweets.com.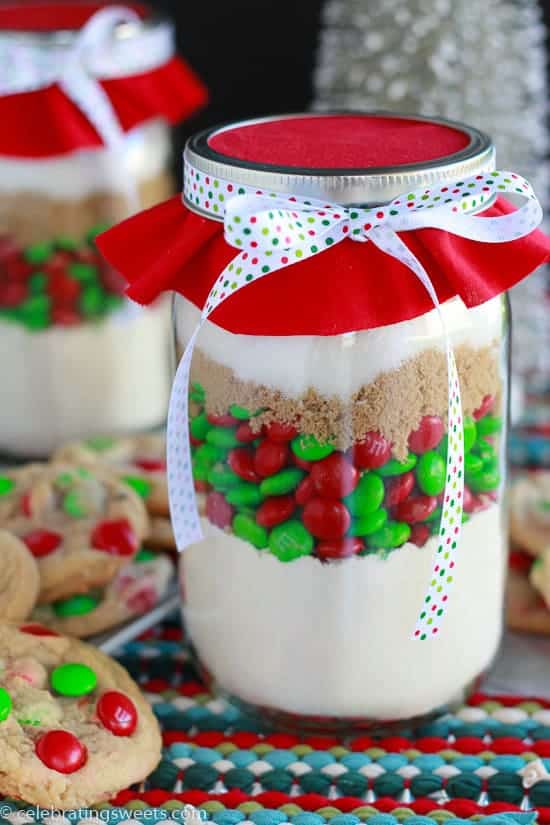 7. Burt's Bees Gift Set
Our family have long been fans of the Burt's Bees products. This is a fun and unique gift set and another great option for a Christmas gift for under $10!
8. Men's Long Sleeve Shirt
These very popular men's shirts are a great buy at a great price, and they are available in a lot of great colors.
9. 2020 Commemoration Gifts
The year 2020 will be one that we will never forget. If you want to have some fun with some budget frinedly Christmas gifts, give one of these unique gifts for this unique time.
This is a fun Santa emblazoned face covering.
And thiis fun ornament is a great memento for this unprecedented year. 🙂
And this is another fun ornament commemorating this year.
10. Fun Socks
Going along with the theme of unique Christmas gifts that will bring a chuckle, here are some his and her socks.
Lavley Nerd Socks
And this is another fun pair of socks that is a perfect Christmas gift for under $10!
And here is one more set of Christmas-themed socks that would make a fun Christmas gift for under $10.
11. Kids Knock Knock Jokes Book
The kids on your Christmas list will love the laughs they get from this fun knock knock joke book. If they are anything like my kiddos, these fun jokes could keep them entertained for hours.
12. Microwavable Brownie Pan and Mix
And if you have someone on your Christmas list who loves brownies, this fun microwavable brownies pan set is a great gift idea! I have one that I love (though I admit it's a little big dangerous, because it means you can have delecious, warm brownies ready in just a few minutes …)
Caramels are another one of my personal favorite cheap Christmas gift ideas for under $10!
The ones featured here are from The Yummy Life.
Give this thoughtful and inexpensive Christmas gift to your favorite bakers (or baker wannabes :)).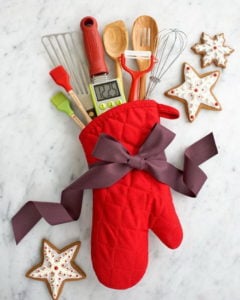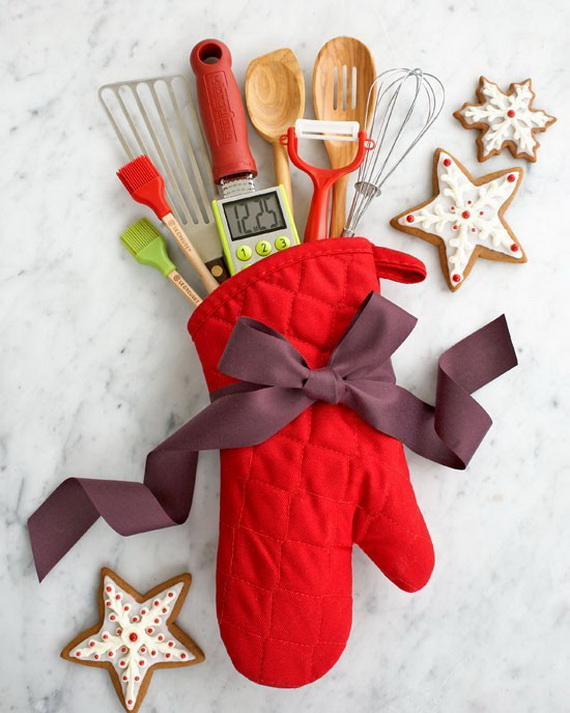 15. Brownie Mix in a Jar
Here we are back to the peppermint theme. Making (OK, eating; let's be honest) peppermint brownies is another one of my favorite Christmas pastimes. 🙂
This peppermint brownie mix in a jar Christmas gift idea is  from IHeartNaptime.com.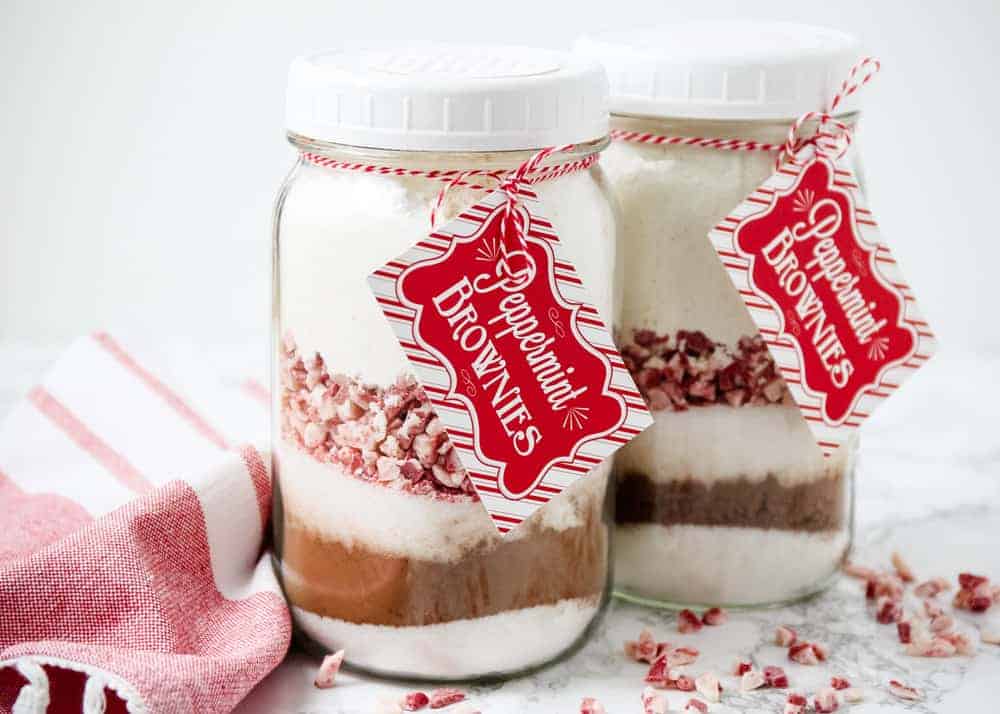 And for a great traditional brownie mix in a jar, visit Party Inpsiration:
Texting gloves are another super useful and inexpensive Christmas gift idea. Help your favorite teen go back to power texting even when it's cold outside.

This is a great cheap Christmas gift for under $10 idea for the favorite guys on your list! Gift idea found on Savvy Honey.
This super cute DIY spa set is also from SavvyHoney.com.
19. Christmas Potpourri
I love this DIY Christmas potpourri from Yellow Bliss Road.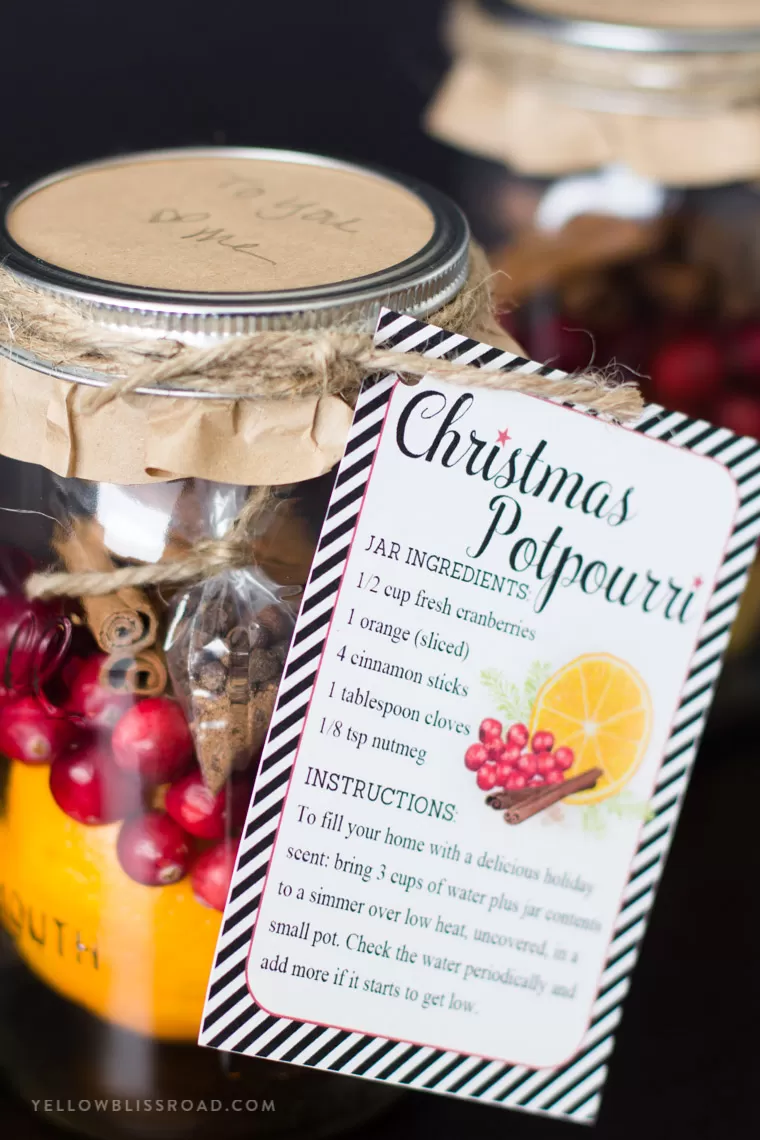 Or if you would rather buy some great Christmas potpourri rather than making it, there are some awesome products out there. Just be aware that you will probably spend more money than if you make them.
One of my favorite bags of Christmas potpourri is this best-selling one from Andaluca.
Another fun DIY cheap Christmas gift for under $10 are some fun Christmas slippers stuffed with even more awesome Christmas gifts like nail polish, bath bombs, or chocolates.
This fun one pictured below and linked to above (in the title) is from Hoosier Homemade.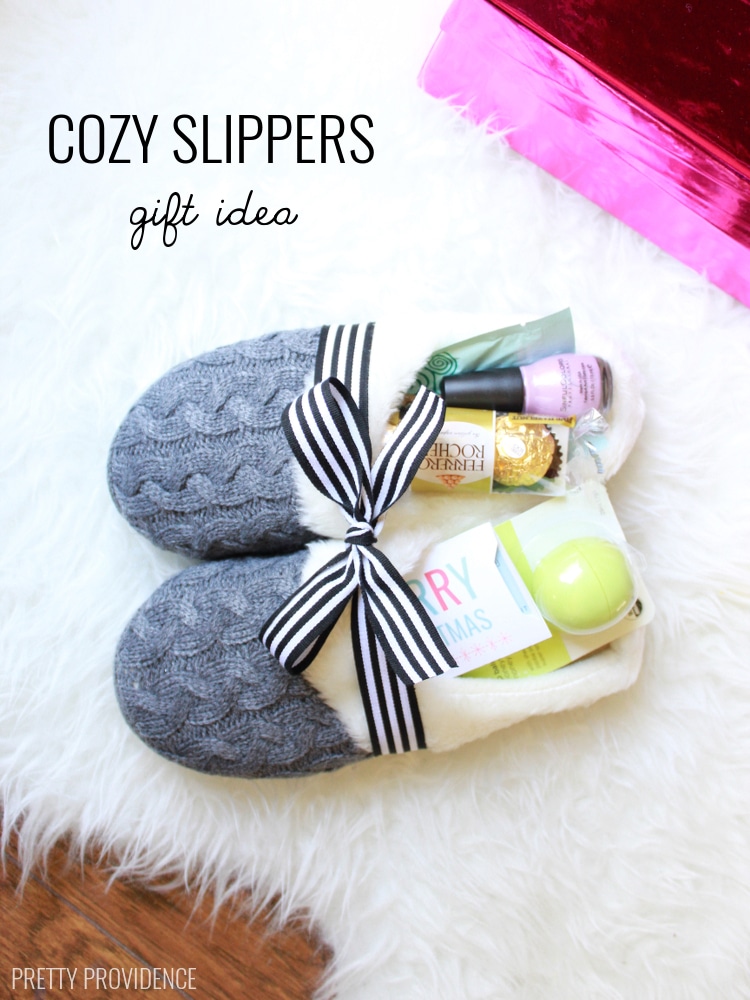 Another one of my favorite cheap Christmas gifts you can get for under $10? Fleece blankets. The fun one pictured below and linked to in the title above is found at TauniEverett.com.
Invitation to Share
Was there something in this article that inspired you to change something about your money? Are there ideas or tips that you feel could help others? Would you please take a minute to share this article via email or social media? I would love your help to share these principles of financial well-being. Thank you!